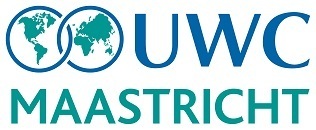 Ben jij onze nieuwe FACILITY MANAGER?
We hebben een fulltime vacature in onze boeiende internationale school voor een Facility Manager. Dit is een zeer zelfstandige functie waarin je rechtstreeks aan het Head of College rapporteert. Je geeft direct leiding aan de teams van caretakers en de receptie en je stuurt alle contractpartners aan die werkzaamheden verrichten binnen de school en op de campus. Dit betreft zowel wel werkzaamheden met betrekking tot de gebouwen en de gebouwgebonden installaties, maar ook de dienstverleningsovereenkomsten zoals schoonmaak, catering en afvalverwerking.
Je bent rechtstreeks verantwoordelijk voor alle gebouwen op ons "eiland" en adviseert het management over onderhoudswerkzaamheden, budget en contractpartners.
Er ligt op dit moment een nieuwbouwplan voor extra lokalen die in de zomer van 2024 gebouwd gaan worden. Jij hebt daarin de leiding. Voor alle gebouwen is er een onderhoudsplan en er worden regelmatig (kleine) verbouwingen uitgevoerd.
We zoeken:
Afgerond HBO Facility Management met aantoonbare relevante ervaring.
Leidinggevende ervaring en sterke onderhandelingsvaardigheden, gecombineerd met een goede dosis gezond verstand.
In onze school is de voertaal Engels. Dat is even wennen. Het facilities team spreekt Nederlands en de contacten met onze contractpartners zijn dat ook. Communicatie met interne stakeholders is voornamelijk in het Engels. De vacature tekst gaat nu verder in het Engels.
UWC Maastricht
We offer a challenging and engaging education for students from all age groups, equipping them with the attitudes, skills and knowledge to live a meaningful and flourishing life. The UWC Maastricht educational experience is about knowing and acting. We nurture an understanding of the world and its major challenges, and help students discover how they can serve others and make a positive contribution to society and the planet. We currently serve almost 1000 students from more than 100 countries, 200 of whom live in our residential community on campus.
The value of a UWC education
A UWC education is life-changing. We empower change makers and future leaders through the delivery of a unique programme in a deliberately diverse community. The educational ethos of UWC combines rigorous academic standards with experiential and inquiry-based learning in areas such as sustainability, intercultural dialogue, social justice, conflict resolution and social entrepreneurship. UWC students come together from very diverse backgrounds, including the most marginalised. Access to a UWC education is given independent of socio-economic background, supported through a rigorous admission process and a comprehensive scholarship programme: around 65% of UWC students attending the final two years of secondary school are awarded a full or partial scholarship. UWC's 60,000 alumni are prized by top universities worldwide and, in their professional lives, they occupy positions of influence in industry, finance, civil society, government, healthcare, academia and the media.
Safeguarding
UWC Maastricht is committed to upholding the highest standards in student safeguarding. Throughout the application process we will be assessing your suitability to work with children and young adults. Prior to an offer of employment being made, UWC Maastricht will check directly with current and past employers about safeguarding.
A deliberately diverse community
UWC Maastricht is committed to creating a deliberate diverse and inclusive school community, uniting students and staff from the rich diversity of human existence. We not only wish to bring together people from different national and cultural backgrounds, but also recognize differences around ethnicity, religion and belief, language, colour, socio-economic opportunity, physical and mental ability, political ideology, gender and gender expression, and sexuality. Actively pursuing such a community and creating equal opportunities for all of our stakeholders will allow us to celebrate our diversity and, in the process, discover our commonality as members of the human race.
Commitment
Pursuing the UWC mission for peace and a sustainable future requires a commitment from our staff members to the following values: International and cultural understanding, celebration of difference, personal responsibility and integrity, mutual responsibility and respect, compassion and service, respect for the environment, a sense of idealism, personal challenge, action and personal example.
It should be noted that the school is a dynamic and high energy environment: the satisfaction from working at UWC Maastricht is high – but so are the demands on time and engagement.
The new colleague is expected to be available for a flexible schedule which will include some weekend, holiday and evenings/nights due to the nature of the position.
Terms of Employment / Remuneration
You will get a temporary contract of employment under Dutch law: the initial contract starts 1-8-2023, initially for one year and can be renewed after that.
The package will be commensurate with the responsibilities of the position, according to the Dutch Collective Labour Agreement for Secondary Education ('CAO VO'). The salary is based on years of experience and lies between € 2896 and € 5329,- gross per month on a full time basis.
Participation in the school's pension plan via the ABP Retirement/Pension Fund.
Location: UWC Maastricht, the Netherlands.
To be able to work in the Netherlands, a (foreign) staff member must be able to successfully apply for:
Residence and work permits for the Netherlands.
A Dutch VOG (certificate of good conduct).
UWCM will assist in the application process for residence and work permits and VOG.
Information
If you would like to know more about this challenging position, please contact our HR Team via +31(0)43 2410 410, or check our website
www.uwcmaastricht.nl
Your application
You can express your interest by applying via our website via:
www.uwcmaastricht.nl/about-us/working-with-us/vacancies
and upload your motivation letter and CV- in PDF.
After shortlisting, we determine the suitability of the remaining candidates to work in our school via online screening, reference checks and interviews at our school or online.
NOTE: We reserve the right to appoint a suitable candidate before the vacancy deadline. The deadline for this vacancy is,10 June 2023.
---