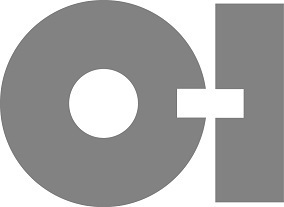 GRADUATE ENGINEER
Who we are:
Remember the last time you opened a bottle of champagne, a cold beer after a full day of lectures or a bottle of sparkling water to quench the thirst, well it was probably made by us, we are O-I and we are the leading glass bottle manufacturer in the world.
O-I has more than a century of experience crafting pure, sustainable, brand-building glass packaging for many of the world's best-known food and beverage brands. We are proud to provide high quality glass packaging for beer, wine, spirits, food, non-alcoholic beverages, cosmetics and pharmaceuticals.
With 27,000 employees and an unparalleled footprint spanning 79 plants in 23 countries, O-I is a truly global maker of glass packaging.
From engineering and manufacturing to brand development, design and innovation, we are dedicated to providing unique solutions to exceed our customers' expectations and fuel consumers' desire for glass.
Your role:
Graduates are the future leaders of O-I. We are committed to finding the best and brightest talent Europe has to offer for our 2019 graduate program.
An organisation of our size and scale needs the sharpest engineering minds. We have built a best-in-class engineering community that enable enhanced performance through collaboration and innovation. We have a number of opportunities for engineering graduates to join our manufacturing plants based across Europe.
Our 18 month rotational program is designed to prepare you for a successful and enduring career with us. You will be offered challenging and diverse opportunities while being supported through a structured learning and development program, with access to a variety of on the job activities, networking and social activities.
About you:
You'll be a recent graduate or graduating soon with a degree qualification in chemical engineering, mechanical engineering, electrical engineering, industrial engineering or hard sciences.
At O-I, we are committed to fostering and environment that attracts and embraces the brightest minds and creates a culture that welcomes a diversity of ideas and perspectives while encouraging growth and rewarding performance.
What you need to know:
For information: 06-53768737 Sandy van Schijndel
Submit your CV, cover letter and academic transcript to sandy.vanschijndel@o-i.com
---