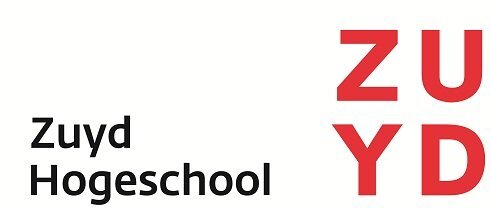 Hostmanship is at the core of everything that we do in the world of hospitality.
Are you the one that leads by example?
Totally at home at Zuyd – Hotel Management School Maastricht.
Living is learning and learning is living. At our school, our students live and learn at the same location. At the start of their educational career, our students embark on a journey of professional and personal development whilst living in our Student Residences. They take their first steps to develop themselves into successful players within the field of hospitality. Students are taught hard skills needed for their future jobs, but are trained simultaneously on the equally important soft skills. How do you present yourself to others? Which behaviour belongs to a true hospitality professional? Why do we communicate the way we do?
Do you know the proper answers to these questions within the profession of hospitality? And do you live, breathe and radiate your answers? Then you will for sure feel completely at home at Hotel Management School Maastricht! Help our students and staff to take the next step in hospitality!
That's why you feel at home at Hotel Management School Maastricht
Hotel Management School Maastricht has a strong community, shaped around our values.
You are a true example of how to live by these values and behave as a hospitality professional. You are a role model to our students and a source of inspiration for everyone around you. Because of your experience and your personality, you recognize proper behaviour and can coach others around you on their path of development. You are positive by nature and with your excellent communication skills, you are able to voice your opinion if a change of course is needed by our students. You are ambitious and have a passion for developing persons around you. Because of your coaching skills you naturally succeed in this. You feel responsible for supporting the next generation of hospitality managers. You have or you are willing to obtain a master's degree in a relevant field of expertise.
Meet your team
You will provide workshops in both Dutch and English within the field of community coaching. During these workshops you will set the example of a true hospitality professional and you will guide our students in the process of becoming one. As living and learning happen from day one onwards, you will be the linking pin between the educational curriculum on the one hand and the implementation of the workshops within our Student Residences. You will see to it that the aspects of community coaching are lived and breathed by on a daily basis, both in the school buildings as well as within the Residences. In addition to providing workshops yourself, you will oversee the entire community coaching program. You are the connector between the coaches and the Relation Manager Student Residences. With the addition of the Educational Manager of the First Year, you oversee the development of our students' hospitality attitude.
You will also play a role in the other parts of our curriculum. You will provide classes on leadership skills, guide students on their internships and be involved in project assignments. Together with all your colleagues, you will play a central role in preparing our students for their future profession.
Our offer
A warm welcome to Hotel Management School Maastricht which offers a challenging and innovative environment with great opportunities to explore.
A position between 0.6 - 1.0 FTE depending on your availability, in a salary scale awarded depending on your qualifications and experience at level 11, with a maximum of € 5,332,48 gross per month when appointed full-time.
To this is added holiday allowance (8%) and a fixed year-end bonus (8.3%), a generous number of holidays, professionalization and employability hours and a complete offer to work vitally and with pleasure.
More information? Any questions? We are curious!
Please take a look at
www.hotelschoolmaastricht.nl
.
Want to discuss your application beforehand?
Feel free to contact Luc Houben, educational manager, at +316-13 25 18 67 or via e-mail
[email protected]
.
Are your qualities at home at Hotel Management School Maastricht?
If so, please respond by entering your personal details (accompanied by a cover letter and CV) on the website
www.werkenbijzuyd.nl
. The deadline for applications is May 30th, 2023.
Don't wait too long!
The application process will be completed by July so that you and the students can start no later than September 1.
---