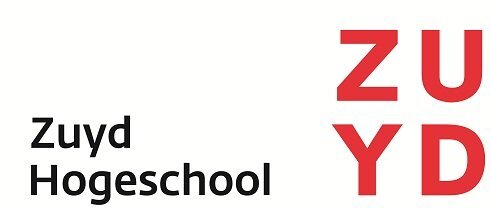 Senior Student Recruiter
(0.8 - 1.0 fte)
Your passion for finding new national and international students for the bachelor and master programmes of the Hotel Management School Maastricht.
The Hotel Management School Maastricht (HMSM) has ambitious growth goals for their Dutch and English bachelor and master programmes. Are you willing to take an active role in the development, implementation and execution of HMSM national and international recruitment strategy? You will contribute as a pro-active and hands-on person to the achievement of the institutional goals and will be responsible for managing, monitoring and evaluating many of the activities.
As a senior recruiter you also collaborate with Zuyd University of Applied Sciences.
Your job
Beside your role as a recruiter, you will have a coordinating role in the recruitment team, you work closely with the selection committee and the colleagues busy with marketing. Together with this small recruitment (around 6) team you develop the national and international recruitment strategy for the HMSM bachelor and master programmes. You manage (new) target areas, set up agent agreements and innovating off- and online marketing/ recruitment activities. You will also coordinate on- and offline recruitment publications. And off course you are monitoring performance against recruitment targets and provide relevant management information. As a senior recruiter you will carry out numerical analyses, produce written reports and use both objective and subjective data to provide insight into recruitment activities.
All your activities are based on financial management and budgeting for designated projects.
Together with the other recruiters and student ambassadors you act as an HMSM representative in relevant networks and activities like school visits, fairs and open days.
That's why you feel at home at Hotel Management School Maastricht
One of the characteristics of Hotel Management School Maastricht is our strong community.
You will be included in this community and you soon feel at home in a dynamic and international academic environment.
To succeed in your job a bachelor's or a masters' degree in a relevant field and an excellent command of English (C1) and Dutch (NT2), both spoken and written will be very helpful. In our international community also additional languages (like French and German) are common. Maybe you already have experience in the field of (inter)national student recruitment? Or an understanding of international (secondary) education systems and scholarships? Knowledge of international marketing, including digital marketing and social media is also more than welcome.
Part of this job is also travelling in-/outside the Netherlands and working during evenings or weekends. Your appearance is representative and fits the hospitality industry.  
Our offer
A warm welcome to Hotel Management School Maastricht which offers a challenging and innovative environment with great opportunities to explore.
A position between 0.8 - 1.0 FTE depending on your availability, in a salary scale awarded depending on your qualifications and experience maximum at level 9, with a maximum of € 4.582,91 gross per month when appointed full-time.
To this is added holiday allowance (8%) and a fixed year-end bonus (8.3%), a generous number of holidays, professionalization and employability hours and a complete offer to work vitally and with pleasure.
More information? Any questions? We are curious!
Please take a look at our website
www.hotelschoolmaastricht.nl
or
Hotel Management School Maastricht - Zuyd Hogeschool - YouTube and https://www.instagram.com/hotelschoolmaastricht/
Want to discuss your application beforehand? No problem.
Feel free to contact Vera Dühring, Dean Relations and Commercial Affairs at Hotel Management School Maastricht
[email protected]
or +31 (0)6 22 79 13 48.
Are your qualities at home at Hotel Management School Maastricht?
If so, please respond by entering your personal details (accompanied by a cover letter and CV) on the website
www.werkenbijzuyd.nl
. The deadline for applications is January 8 2023.
---