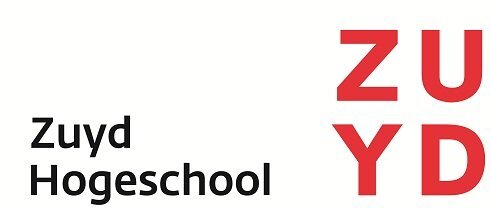 Restaurant & Banqueting Coach
Teaching Hotel Château Bethlehem
Are you a passionate expert in the hospitality industry and would you love to show our first year students how it's done? Can you teach our students how to provide excellent service that will leave our guests with an unforgettable experience of our restaurant in the Teaching Hotel? Then we would love to welcome you in our team!
Within this position you gain the best of both worlds, working within the hospitality industry and coaching students in an educational environment in which you can convey your passion and skills. In our Teaching Hotel, the first year students of the Hotel Management School develop their practical skills on the work floor. As an F&B Service coach, you will help them to lift these skills to a higher level and inspire them to exceed our guests' expectations. We want our students to become the best version of themselves and shine like true hospitality stars on the work floor. And we would like you to be their inspiring example!
Teaching Hotel Château Bethlehem, who we are
Hotel Management School Maastricht (HMSM), part of Zuyd Hogeschool, is globally recognized as one of the best Hotel Management Schools. Teaching Hotel Château Bethlehem (THCB) is the practical learning ground for HMSM students and is an integral part of the educational program. This boutique hotel which is situated right beside the campus of the university in a historic castle, consists of 26 uniquely designed rooms, a bar, a restaurant and several meeting spaces. We are welcoming actual, external guests in an educational environment for overnight stays, business meetings and leisure events. Our guests have real expectations and are looking, for "the hotel experience". This gives the position an extra dimension on top of regular operational and administrative responsibilities.
Who you are
You have the same passion for hospitality as we do and are able to convey this to our students. With an eye for recognizing individual talent, you can motivate students and stimulate own initiative and responsibility. In order to coach and instruct our students in an inspiring and clear manner, your communication skills are of top level. For this position, a professional and intellectual ability on a bachelor level is mandatory. As a real team player, you blend very well into our team of enthusiastic coaches and you proof to be reliable and integer. Together with your colleagues, you cover the various shifts in our service team. Therefore, flexibility towards working hours in line with business demands (including events and weekends) is essential. For the administrative part of the position, proficient skills of Microsoft Office programmes and POS systems are required.
What will you do?
Responsibility for the daily operations and standards in our restaurant and banqueting sections.
Conducting training-on-the job by motivating and coaching students who work in the hotel as part of their bachelor program.
Managing and supervising trainees who work in the hotel, as well as evaluating their performance.
Grading the students, in consultation with your colleagues, at the end of their module and process the grades in our system.
Updating the digital tools of the education environment when needed.
Coordinating work schedules in conjunction with the students and colleagues.
Together with your colleagues, sharing responsibility for all aspects related to cost and revenue control in the department.
Contributing to the departmental administrative tasks, in consultation with the other coaches of the F&B department.
What we have to offer
A warm welcome within our team of coaches, all hospitality professionals who share their passion with our students. The Teaching Hotel offers a challenging and innovative environment with great opportunities to explore.
A position between 0.8 - 1.0 FTE depending on your availability for a year, in salary scale 7 -with a minimum of € 2.348 and a maximum of € 3.264 gross per month based on fulltime. To this is added holiday allowance (8%) and a fixed year-end bonus (8.3%), and a generous number of holidays.
Would you first like to get to know us better?
For inquiries, please feel free to contact Mr Eelco Holwerda, General manager Teaching Hotel, via telephone number 043-3528247, or via e mail
[email protected]
to make an appointment!
Would you like to apply?
Please respond by submitting your personal particulars (accompanied by a letter of application and CV) on the website
www.werkenbijzuyd.nl
. The deadline for applications is June 11th, 2023.
---