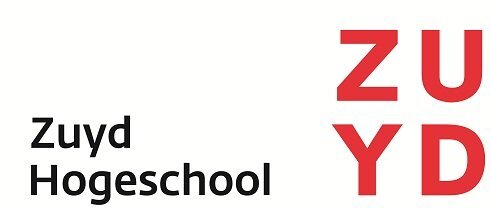 Hotel Management School Maastricht aims at providing the (inter)national hospitality industry with qualified and passionate professionals that develop and innovate the sector. It does this by educating young professionals, with applied research and by hospitality consultancy.
Hotel Management School Maastricht (HMSM) is internationally viewed as one of the leading institutes in its field. Her ambition is 'The next step in hospitality´. HMSM is part of
Zuyd University of Applied Sciences.
HMSM is marked by 'individual responsibility' and 'personal attention'.
Passion, professionalism, initiative, openness and inspiration are its core values.
Hotel Management School Maastricht is looking for a
PROFESSOR FOR THE RESEARCH CENTRE FUTURE OF FOOD
0,6 fte
No less than twelve out of seventeen 'Sustainable Development Goals' of the United Nations (the 2030 agenda) are directly or indirectly related to food. In order to realise these objectives in 2030, the food system (the whole chain from production to consumer to waste) must be transformed. Particularly in the light of the current COVID-19 crisis that has impacted the
hospitality industry dramatically, but also offers opportunities for innovating the sector and making it more sustainable.
The consumers of today are already more conscious of their food choices. This manifests itself, among others, in changing eating behavior/patterns. From the industry, there is also a growing demand of social relevance. This raises questions such as 'how can hospitality concepts be developed that are innovative, healthy, sustainable and tasty and appeal to the changing consumer's needs?' At the same time, because of the geographical position in the heart of the (EU)region, Hotel Management School Maastricht is very aware of the importance of maintaining historical traditions and the consideration of regional and seasonal products.
The hospitality industry needs to find answers to questions such as the above in order to be partner in the tradition to a better food system and, consequently, a better world. The success of the hotels and restaurants of tomorrow will likely be influenced by their capability to translate consumer's needs into products and services that meet and exceed their expectations. This is a serious challenge.
The research center Future of Food is therefore given the assignment to support this transformation by generating knowledge with researchers, students and other stakeholders and by making this knowledge accessible by means of education and service.
In order to contribute to the required professionalisation, innovation and education, the research center Future of Food will conduct (applied) research in the following areas:
Factors of success or failure in the process of making the chain from production to consumption more sustainable, both for SMEs and in the hospitality and foodservice industry at large;
The development of innovative, healthy and sustainable food/hospitality concepts for the changing consumer;
Trading off ways of influencing (e.g. nudging, coercing or incentivizing) consumers to make more sustainable and healthy food and drink choices considering the role of taste;
The effects of sustainable and healthy nutrition on consumer well-being in the hospitality industry.
Tasks and responsibilities:
contribute to the quality of education of the HMSM's study program and the connection between education, professional practice and research;
initiate and develop research and innovation projects relating to the research centre's knowledge domain;
take responsibility for the research centre's strategic, long-term vision paper in collaboration with non-lecturing and lecturing researchers;
provide functional guidance to (non-)lecturing researchers at the research centre;
can (co-) supervise PhD students;
supervise the research to be performed and monitor its quality;
contribute to innovations within the field relating to the research centre's knowledge domain;
establish a network by identifying and collaborating with regional and other knowledge institutes, governments, businesses and other bodies that are relevant to the researchcentre's knowledge domain;
acquire additional financing within the scope of the applicable arrangements;
publish in relevant Dutch and international professional and other journals and give talks at international conferences.
We expect that our new colleague:
has a PhD in a relevant research area, preferably in food science, hospitality management, business economics, consumer behaviour or social sciences with a strong link to food;
has demonstrable academic and practical knowledge of and experience in the food-related consumer behaviour or business economics domain;
is an internationally recognised researcher at a university, business school or relevant research institution and ideally has worked in business;
can be a connector between applied research, business and education;
is an inspirational personality who has strong communicative and didactic skills and is capable of coaching others;
has demonstrable experience with higher vocational education and involving students in research;
endorses Zuyd's educational vision, centered on the intrinsic interdependence of research and education;
has an enterprising, inspiring, results-oriented and innovative attitude;
has experience in gaining external financing for innovation and research, can bring inprojects and can function as a program leader/main researcher on a project;
has demonstrable experience with establishing and implementing relevant research in businesses;
can work well in a team and is motivated to share knowledge and expertise.
Employment conditions
The position consists of 0.6 FTE for eight years.
The salary will be commensurate with the candidate's educational background and experience but will not exceed a maximum of salary scale 15 CAO-HBO (maximum of €7,284,86 gross per month at 100% FTE).
We offer a warm welcome to our institute which offers a challenging and innovative environment with great opportunities to explore.
The research centre offers a professional, collegiate, and inspiring work environment with a high focus on connecting education, professional practice and research. You will work in an informal environment and mostly in a team with passionate colleagues.
Interested?
For further information about the position, please contact drs. Ad Smits, Dean of the Hotel Management School Maastricht (
ad.smits@zuyd.nl
) or dr. Ankie Hoefnagels, Research Director of the Hotel Management School (
ankie.hoefnagels@zuyd.nl
) by mail. They will arrange a telephone appointment.
Applications
If you are interested, please apply before June 8th by filling in your details and by uploading your cover letter and CV on the website
www.werkenbijzuyd.nl
l.
Candidates will be selected by a selection committee.
The composition of the selection committee will be disclosed in the invitation.
Additional information
Zuyd University of Applied Sciences wishes to contribute to the development of professions and our region, including the wider Euregion. In collaboration with others around us, we are developing new insights and solutions for the professionals of today and tomorrow. We take a leading role in this endeavour and are only satisfied with the best.
Our 1,700 employees work on three core tasks: teaching 13,000 future professionals annually in approximately fifty bachelor's and master's programmes, developing training courses and programmes for professionals, and conducting research for and in collaboration with businesses, institutions, civic organisations, and the government.
---