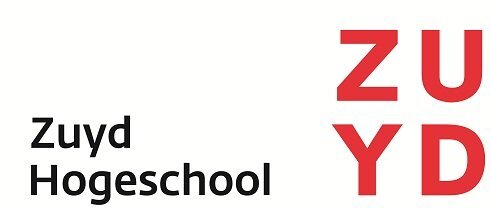 To strengthen our team we are looking for enthusiastic and driven
LECTURERS IN HOSPITALITY MANAGEMENT
Fields of interest: Strategic Management, Leadership and People
We are looking for experienced, internationally orientated hospitality managers with an ambition to convey their passion for the hospitality industry to students, both in a professional and teaching capacity. They endorse the importance of good education and are driven to take ownership of the position as higher education lecturer. To students, they are a source of inspiration and a role model; to colleagues a valued team player, contributing to the education of the future generation of hospitality managers from their wealth of their experience.
The tasks and responsibilities include:
Teaching (strategic) hospitality management and / or management of people in the hospitality industry, in which theory is translated into practice and passion for the profession is conveyed;
Supervising and visiting interns, possibly including the coordination of a specific region abroad;
Guiding and coaching students in project groups on hospitality management, with a focus on strategic management and/or management of people;
Contribute to the further development of the program in the aforementioned fields of expertise as well as to the recently started digitization of the program;
Upholding the quality of the curriculum and assessment programme.
Candidates are expected to have:
a solid experience in managing renowned hospitality organisations, preferably not only in the Netherlands, as general manager or member of the management team of a cluster of hotels;
up-to-date working knowledge within the international hospitality industry;
a Master's degree (preferably in economics) or a MBA;
a teaching certificate or a willingness to acquire one;
an ability to motivate and inspire students and colleagues;
an affinity towards education and developing the talents of young people;
an affinity with developments in the digital world / blended learning;
a good command of English, both written and spoken, and competence in Dutch is preferable;
a good intercultural understanding and a 'global mind set'.
Terms of employment:
An appointment for 0.6 - 1.0 FTE (to be negotiated) for the term of one year.
Should the candidate prove suitable and perform favourably, then the contract may be extended, provided operating circumstances remain unchanged.
The salary scale awarded depends on the candidate's qualifications and experience and shall be set in accordance with the collective labour agreement (CAO) in the higher vocational education sector, within the career prospects of scale 11 or 12.
The terms of employment applicable include both 8% holiday pay and a fixed bonus equivalent to one month's salary.
Our fringe benefits comprise excellent opportunities to further one's professional career.
Interest:
Further information is available either on our website:
www.hotelschoolmaastricht.nl
or from Mrs Marja Windhorst, team manager HMSM
marja.windhorst@zuyd.nl
tel. +31 (0)651196675.
Applications:
Interested candidates should apply for the position before
June 2nd 2020
by entering their personal details, accompanied by a letter of application and CV on the website
www.werkenbijzuyd.nl
.
---