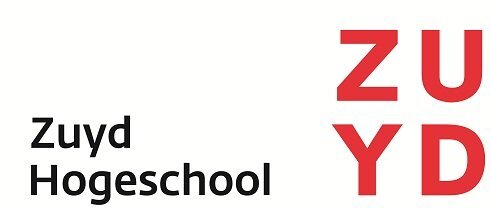 To strengthen our team we are looking for enthusiastic
LECTURERS IN BUSINESS STUDIES
Fields of interest: Financial management, Consumer behaviour
We are looking for experienced, internationally oriented candidates who endorse the importance of good education and are driven to take ownership of the position as higher education lecturer. To students they will be a source of inspiration and a role model; to colleagues they will act as team players, contributing to the education of the future generation of hotel managers.
We are looking for enthusiastic colleagues able to:
Provide classes in consumer behaviour and/ or financial management to students in year 1,2 and 3 of the bachelor program;
Supervise and coach students in project groups and in applied research projects (year 3 and 4);
Supervise and visit interns, possibly abroad;
Contribute to the development of our educational program, on the basis of their expertise, so in the fields of consumer behaviour and / or financial management;
Contribute to the further development of the recently started digitization of the program;
Uphold the overall quality of the curriculum and assessment program.
Candidates are expected to:
Have a Master's degree or PhD in a relevant academic field;
Have excellent teaching and coaching skills for bachelor learning and be familiar with current educational methods and techniques;
Have a recognised teaching certificate or willingness to attain one;
Be willing to participate in applied research projects if relevant (in one of our research centers)
Have an international background and be competent in both Dutch and English in order to teach at the level of a (near) native speaker;
Have an affinity with developments in the digital world/blended learning;
Have preferably a sound understanding of / experience in the hospitality industry;
Be a team player, able to inspire both students and colleagues.
Terms of employment:
An appointment for 0.6 - 1.0 FTE (to be negotiated) for the term of one year.
Should the candidate prove suitable and perform favourably, then the contract may be extended, provided operating circumstances remain unchanged.
The salary scale awarded depends on the candidate's qualifications and experience and shall be set in accordance with the collective labour agreement (CAO) in the higher vocational education sector, within the career prospects of scale 11 or 12.
The terms of employment applicable include both 8% holiday pay and a fixed bonus equivalent to one month's salary.
Our fringe terms benefits comprise excellent opportunities to further one's professional career.
Interest:
Further information is available either on our website:
www.hotelschoolmaastricht.nl
or from Mrs Marja Windhorst, team manager HMSM
marja.windhorst@zuyd.nl
tel. +31 (0)651196675.
Applications:
Interested candidates should apply for the position before
June 2nd 2020
by entering their personal details, accompanied by a letter of application and CV on the website
www.werkenbijzuyd.nl
.
---