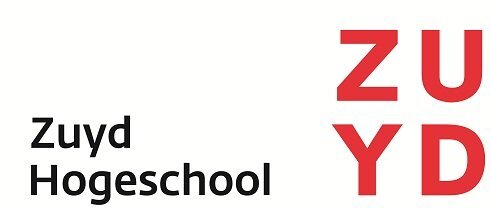 Lecturer of Communication Maastricht School of European Studies
Intro
Today, Zuyd is educating over 13,000 talents for the professions of tomorrow. Knowledge is only half the job. It is equally important that they are able to apply what we teach. That vision is tangible in everything we do and in what you will do in your job as a Lecturer in Communication. Is that your view on education as well? Then chances are that you will feel right at home at Zuyd University of Applied Sciences.
That's why you feel at home at Zuyd – European Studies
You are ready to let the new generation of professionals experience what innovative education feels like. To send them into the world with the sure knowledge that they have an excellent fit with professional practise and the demands from the labour market. The combination of knowledge and its application gives you energy. We will give you room to transfer your passion for your expertise area onto a new group of talents. They will flourish through your passionate lectureship. Just like you will yourself.
In an ideal world, you will bring the following things to the table: a relevant master's degree, demonstrable experience in teaching and assessment and/or professional experience in communication and excellent communication skills in English, both oral and written. Preferably you have demonstrable affinity with Europe and experience in an international context.
Meet your team
The Maastricht School of European Studies consists of a multidisciplinary and interculturally diverse team of approximately 25 employees offering a four-year full-time Bachelor programme preparing the next generation of young professionals to become a connector between government, business, and civil society to tackle contemporary societal challenges, across geographical and disciplinary borders.
Your job would entail teaching and coaching students to undertake the tasks to formulate a communication advice and develop a communication plan.This implies: Coaching students to work together on these tasks, guiding students how to develop solid communication advice and plans and assessing the student products. Other tasks can be discussed based on your expertise and experience, such as: coaching and advising students during research projects, theses, and internships, contributing to the curriculum development in the above-mentioned areas, including assessment and development of assessment tools and any other tasks that may fit your specific expertise/experience.
Why work at Zuyd
Zuyd University of Applied Sciences is a professional and ambitious organisation with some 1,700 employees on 11 locations in 3 cities in the south of The Netherlands. At Zuyd University we are building future-focussed innovative and sustainable education and development of our region Meuse-Rhine and further afield. Join us at a university where you will get the attention and coaching you deserve. Where you will feel at home and recognised as an expert in your field. Where you will help students grow as professionals and as human beings and where you contribute to their futures.
We offer a temporary year contract with the possibility of a permanent contract, depending on available budget and your performance. It concerns a position for 0.4 FTE. Depending on your specific expertise and availability, this may deviate. The salary is maximised at scale 11. That means a maximum amount of €5,332.48 gross per month on the basis of 1.0 FTE. In addition, there will be a holiday allowance of 8%, an end-of-year allowance of 8.3%, a generous number of days off, extra hours for professionalisation and sustainable deployment, a complete vitality package and the possibility of hybrid working
More information? Questions? We are curious!
Would you like to talk to us before you apply? No problem. Please contact: Natasha Gousseva (Senior Lecturer in Communication and CEE) via
[email protected]
or Svenja Widdershoven (Senior Lecturer in Communication and Statistics) via
[email protected]
.
Are your qualities at home at Zuyd?
Please just react by
www.werkenbijzuyd.nl
! Or do you know anyone who makes a perfect fit? Give them a heads up. You make us both very happy. Thanks in advance.
Don't wait too long!
We close the vacancy on June 7th so we are looking forward to receiving your application before this date. You may be sure we will react before June 12th.
---