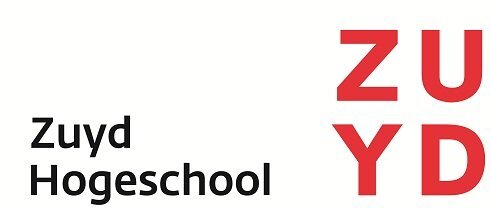 Convey your passion for the international hospitality industry to students and bring practice and theory together in the world of hospitality.

Totally at home at Zuyd – Hotel Management School Maastricht.
Teaching the business of hotels as a whole (business models, sales and revenue strategy, daily operations, finance, leadership, etc.); that's your challenge!
You have the ambition to stay up to date with the field and convey your passion for these developments, trends and innovations to students, both in a professional and teaching capacity. As a lecturer, you must also know how to apply this knowledge and continue to learn. You inspire your students to look beyond boundaries, to discover how to apply what they learned and thus develop themselves into a much sought-after professional. Your next step in hospitality!
That's why you feel at home at Hotel Management School Maastricht
Hotel Management School Maastricht has a strong community: our students not only study on our campus, but they also live there during the first year of their studies and gain practical experience in the Teaching Hotel Chateau Bethlehem. You will be included in this community and you feel at home in a dynamic and international academic environment.
You have an entrepreneurial, research-minded and innovative mindset and endorse the importance of good education. You have a global mindset (open to international and intercultural dimensions) and be competent in Dutch and English to teach at the level of a (near) native speaker. Small-scale and intensive education is your approach.
To students, you are a source of inspiration and a role model; to colleagues, you are a valued team player, bringing positive energy and contributing to the education of future generation managers in the hospitality industry.
Meet your team
As a lecturer, you will provide classes in both Dutch and English in the field of hospitality business or within the context of hospitality management.You will contribute to further developing and digitising the educational bachelor programme with your colleagues. Besides lecturing, you will also guide project assignments and applied research projects.
You will coach students in their study progress, in community building and during their internships. And help your students grow as professionals and as human beings and contribute to their future.
You have excellent social skills, the ability to work independently, and a proactive problem-solving attitude. You prepare talented students with your colleagues for today and tomorrow's international hospitality world.
We expect you to hold a relevant Master's degree and extensive senior management experience in international hospitality.
Our offer
A warm welcome to Hotel Management School Maastricht which offers a challenging and innovative environment with great opportunities to explore.
A position between 0.6 - 1.0 FTE depending on your availability, in a salary scale awarded depending on your qualifications and experience at level 11 or 12, with a maximum of € 6,064,68 gross per month when appointed full-time.
To this is added holiday allowance (8%) and a fixed year-end bonus (8.3%), a generous number of holidays, professionalization and employability hours and a complete offer to work vitally and with pleasure.
More information? Any questions? We are curious!
Please take a look at
www.hotelschoolmaastricht.nl
.
Want to discuss your application beforehand? No problem. Feel free to contact Josje van Dongen, Head of Innovation & Programme Specialisations at Hotel Management School Maastricht
[email protected]
or +31 (0)6 4357 7391.
Are your qualities at home at Hotel Management School Maastricht?
If so, please respond by entering your personal details (accompanied by a cover letter and CV) on the website
www.werkenbijzuyd.nl
. The deadline for applications is June 5 2023.
Don't wait too long!
The application process will be completed by July so that you and the students can start no later than September 1.
---