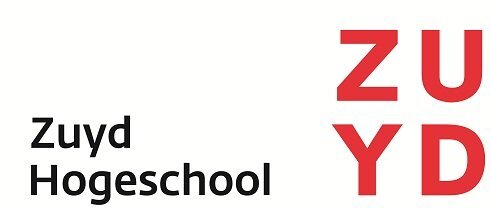 Inspirator-Coach-Expert International Business
Are you looking for a job in which you can contribute to the development of young International Business professionals?
You're at home at Zuyd
Intro
The International Business School Maastricht of Zuyd University of Applied Sciences stands for an international-oriented environment, a practical orientation that is implemented together with international businesses, an innovative didactical framework ('Student in the Lead' which entails an individual learning path with the student in the driver's seat), strong focus on 21st century skills and ERS (Ethics, Responsibility and Sustainability).
We are proud that the IB programme is accredited by EFMD and has obtained the EPAS accreditation. IB has about 700 students (35% international students) and the IB team consists of 45 colleagues.
That's why you feel at home at Zuyd – International Business
In this fast-changing world we guide our young professionals to become resilient business leaders with a global mind. We believe that everybody is intrinsically motivated and fueled with passion and curiosity to learn and develop themselves. Everybody learns and develops in their own unique way and is there to take the lead in their own development process. Everybody deserves personal attention and guidance to fully develop him/herself.
You have at least a master degree in the field of International Business (holding a PhD – or nearby completion of a doctoral degree - is an asset), have experience in the IB work field and excellent English communication skills. Reasonable command of Dutch is an asset. You also have excellent coaching skills and are a listener who gives trust and helps students in their development.
Meet your team
International Business School Maastricht offers a professional, collegiate, and inspiring work environment with a high focus on connecting education, professional practice and research. You will work in an informal environment and in a team with passionate colleagues.
You guide the development of our young IB professionals in the field of International Business. You coach them in their community together with other colleagues and the working field, on a personal and professional level. You share your expertise and inspire our young professionals. You will coach and guide students in their project groups as well as in individual professional development. You will assess students, which is a result of a formative process of feedback and feedforward.
You will be working, individually but also within a team, in a rapid changing and innovative learning environment.
Why work at Zuyd
Zuyd University of Applied Sciences is a professional and ambitious organisation with some 1,700 employees on 11 locations in 3 cities in the south of The Netherlands.
At Zuyd University we are building future-focussed innovative and sustainable education and development of our region Meuse-Rhine and further afield. Join us at a university where you will get the attention and coaching you deserve. Where you will feel at home and recognised as an expert in your field. Where you will help students grow as professionals and as human beings and where you contribute to their futures.
The position is for one year with the possibility of extension (based on performance evaluation and the availability of organizational means). It concerns a position for 0.6 – 1.0 FTE. The salary is maximised at scale 11. That means a maximum amount of € 5,332.48 gross per month on the basis of 1.0 FTE. In addition, there will be a holiday allowance of 8%, an end-of-year allowance of 8.3%, a generous number of days off, extra hours for professionalisation and sustainable deployment, a complete vitality package and the possibility of hybrid working.
More information? Any questions? We are curious!
Would you like to talk to us before you apply? No problem. Please contact: Manon Niesten +31 6 28 23 29 72, E:
[email protected]
or Eefje Willems +31 6 51 61 80 64, E:
[email protected]
, (programme directors International Business School Maastricht).
Are your qualities at home at Zuyd?
Please just react through the website
www.werkenbijzuyd.nl
! Or do you know anyone who makes a perfect fit? Give them a heads up. You make us both very happy. Thanks in advance.
Don't wait too long!
We close the vacancy on 20th June, so we are looking forward to receiving your application before this date. The interviews will take place on Wednesday 28th June and Thursday 29th June.
---