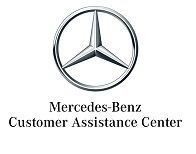 Organisation: Mercedes-Benz Customer Assistance Center
Location: Maastricht
Contracttype: Definite contract
WORKFORCE MANAGEMENT SPECIALIST
Are you passionate about planning and solving the puzzle of scheduling? Do you have a service, business orientated mindset and experience with planning? Join our Workforce Management team as a Workforce Management Specialist at Mercedes-Benz Customer Assistance Center (CAC) in Maastricht.
The organisation
The Mercedes-Benz Customer Assistance Center (CAC) Maastricht is the central point of contact in Europe, caring for the needs of current and prospective Mercedes-Benz and smart customers.
42 nationalities add diversity and enrich an organization dedicated to satisfied customers and high performance. Employees act as brand representatives ensuring that customers receive personal assistance in their own language at a consistently high level.
Our Customer Service departments answer customer enquiries and complaints, while the Service24h department organizes roadside assistance for customers. Services related to customers mobility guarantee availability 24 hours a day, 365 days a year.
The Retail Service department supports technical and product related competencies for CAC, Daimler and external parties.
As a member of our Workforce management team, you will plan, schedule and optimize all shifts, supporting our customer and employee experience by providing intra-day management, reports and insights to operational leaders, enabling us to achieve business SLA's, KPI's and industry performance commitments. You will plan staffing requirements in line with short, medium and long-term forecasts, supporting multiple departments' operations. You will continually analyze performance from recent history trends, communicating with operational leaders to coordinate staffing adjustments.
The function
Roles and responsibilities:
Create and continuously optimize complete schedules ensure optimal staffing based on forecasted requirements, business needs, labor laws and company regulations (e.g. info book).
Analyze capacity requirements, its trends and advise stakeholders (e.g. OPS, HR, WFM) on actions based on deviations and impact on schedules and market staffing.
Providing input to Forecasting and Traffic Control to optimize the WFM cycle and its individual principles.
Executing and completing administrational tasks related to the WFM cycle and its principles.
Active participation in development, innovation, configuration, consulting and projects within WFM regarding work processes, WFM (planning) software, reports etc.
Communicate on different management levels in case of an event causing an immediate need for action.
Provide advice on recruitment profiles & type of contracts (e.g. availability and shifts).
Monitor, advise and drive required adjustments to current availability profiles in relation with forecast requirements.
Supporting point of contact for operations to address technical incidents, which affect multiple CSRs or customer satisfaction.
Requirements
Who are you?
You are skilled at the puzzle of workforce management.
You have managing schedules for a global team, and are not fazed by the task of striking a balance between designing systems for results and creating a work environment that lets dynamic teams perform at their best.
You balance the strategic and the tactical.
You understand how small details add up to the big picture and can put individual decisions in the context of their impact on the broader team.
You love using data to paint a complete picture.
You know what numbers are and are not telling you in a given situation, and you can translate that distinction for maximum impact. You design reporting that highlights what is needed and relevant.
You are experienced at developing cross-functional relationships.
You have built bridges between your function and others.
You understand the goals and challenges of a team that is not your own while still getting results.
You are naturally curious. If you see unusual behavior, you do not understand you are motivated to understand, what it is, what it means, and how it might impact the future.
Hard skills:
Advanced MS Excel skills to perform data analysis in a structured manner
Experience with Workforce Management Software
Experience with Genesys automation is preferred
We offer
What do we have to offer you?
You will join a multicultural, innovative and informal working environment with interesting conditions, both primary and secondary. It's important to be somewhere you feel you can grow. We offer opportunities that enable you to get support and development.
Furthermore, a collective health insurance at discounted rates, a company bonus (variable payment) and a non-contributory pension plan are just some of the secondary benefits of working with us.
In addition, we offer a comprehensive relocation package.
Location:
We are situated in Maastricht - a charming city in the south of the Netherlands - the very heart of Europe. It embodies elegance, class and culture as well as boasting a perfect destination for traveling to other areas of the continent.
Due to its location, Maastricht is a melting pot of different nationalities creating a vibrant, multi-lingual community in which it is easy to feel at home.
Selection process:
The process contains an intake with the Recruiter, a meeting with a colleague and the final step in the selection: a technical assignment combined with an interview.
The procedure
What are you waiting for?
Does this role fit your expectations for a new challenge, please use the "apply" button to upload your CV and Letter of Motivation (English only) and any other documentation that adds value to your application.
For privacy reasons, please follow the application process,mentioned in this vacancy text.
For more information about this vacancy please contact Manon Gosler-Bongaerts:
manon.gosler-bongaerts@mercedes-benz.com
---