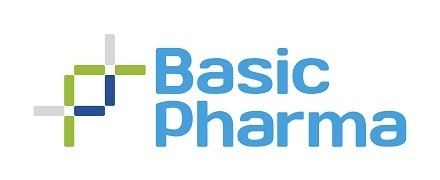 Our company
Basic Pharma is a unique Dutch pharmaceutical company that is growing at lightning speed, is constantly building its organization and is constantly specializing and developing. The company focuses on the full breadth of the pharmaceutical industry: from product development, registration, production and commercialization of (bio) pharmaceutical products to pharmaceutical services, Basic Pharma has an ever-increasing circle of national and international customers, from start-ups to multinationals.
The production organization Basic Pharma Manufacturing makes products such as nasal sprays, filled syringes, creams and ointments. In addition, it also supplies clinical study medications and offers various services to third parties, such as quality control and contract manufacturing.
The availability and combination of all activities under one roof makes Basic Pharma a strong and versatile player within the pharmaceutical industry. Currently there are approximately 150 employees. Basic Pharma's ambitions go further and that is why we are looking for employees who are committed, who consider professionalism of paramount importance and who put the customer first. Does this appeal to you? Then the vacancy below might be something for you!
Basic Pharma Technologies is looking for a
(SENIOR) PROJECT MANAGER DEVELOPMENT (FT)
What is this job about?
At Basic Pharma Technologies B.V. (BPT) we develop new products and (manufacturing)processes in a project management office. This is accomplished by a dedicated multidisciplinary team of pharmaceutical experts from e.g.: RA, QA, QC and product & process development. As you can see you will be working in the hearth of our organization. Since the organization is rapidly growing with projects we are looking for an individual with experience in product and/or process development and is specialized in Project Management.
In this very challenging position you will manage multiple project simultaneously. Each projectteam is developing a new product and/or process for the own organization or for contract development. Your activities will range from pre-project activities like assisting in business case development up until technology transfer of registered products into a CMO. During the project execution you are on top of things when it comes to budget, scope, quality and timing. You enjoy pleasure in chairing efficient project meetings while providing space for pharmaceutical specialist to contribute their results and conclusions. You will take care of adequate progress reporting and have business minded attitude. Organizing and planning skills are your second nature.
You will:
Participate in multiple project teams in various project phases;
Be the central communication node;
Assist in business case development activities;
Prepare investment plans;
Write project plans and build GANTT charts;
Chair projectteam meetings and are vigilant on project scope;
Perform risk assessments on the project, product and process;
Collaborate with various pharmaceutical experts;
Monitor team dynamics and sustain a positive constructive atmosphere;
Write proper protocol and reports and draw scientifically based conclusions;
Assess ideas and solutions during projectteam meetings and put them in perspective to the project scope;
Represent the project and BPT during meetings with suppliers and customers;
Collaborate with and coach other colleagues in the Project Management Office;
Facilitate tech-transfer activities for NPD/NPI;
Continuously improve the organization processes by writing SOP's and work instructions and integrating them in the PMO.
The ideal candidate is a:
Self-starter and proactive
Strong multi-level communicator
Enthusiastic and eager specialist
Ambitious and curious person
Excellent team-player and easily accessible colleague
Creative problem solver
Trustworthy and a responsible role model to the team and external contacts
What should you bring:
You are a good organizer and keep track of tasks and priorities;
You have experience in writing protocols and reports and are familiar with S.M.A.R.T.;
You always have a back-up plan;
You are able to negotiate to get the best possible deal;
You have strong rational thinking skills;
You are critical on data and your work performance;
You have experience and proficiency in Microsoft Project;
You are aware of project risks and how to mitigate;
You like to help and coach others;
You hold a BSc or MSc degree in chemistry, pharmacy, engineering or related;
You have a minimum of five years Project Management experience, preferably in the pharmaceutical industry;
You enjoyed a foundation Project Management training in e.g. Prince2, IPMA, Agile or equivalent.
What we offer:
A very challenging work environment
Projects that really asks the best of you
Projectteam where you have direct impact and where you can learn from other specialists in the development teams.
Opportunities for growth and personal development
Competitive compensation with good secondary employment conditions
If you are interested in this position, please apply through our jobs site (Dutch only):
jobs.basicpharma.nl
Acquisition in response to this vacancy is not appreciated
---