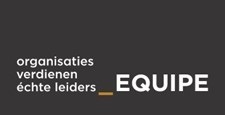 Our Client
Fibrant is a global producer and supplier of high quality chemical products and services. From its headquarters in the chemical heart of the Netherlands, Fibrant aims to be the undisputed market leader in caprolactam and its by-products. Employing around 900 people in China and the Netherlands. Fibrant is part of the Highsun Group. This is a well-recognized leader in the Asian Polyamide 6 industry. Started in 1984, the family owned company has grown to a €5bn company with ~8,000 FTE's. The key activities include the production of base chemicals such as Caprolactam and converting this into fibres for the textile industry. Highsun is active in many steps of the Polyamide value chain and acquired Fibrant to strengthen their position in Caprolactam, become a technology leader and have a platform for a future M&A in Europe.
Fibrant is taking a next step in its development. The aim is to strengthen its position as market leader with great respect for our blue planet.
On behalf of Fibrant, Equipe is looking for an experienced
CHIEF FINANCIAL OFFICER
people manager with strong analytical skills
The challenge
As CFO and part of the Management Board your challenge will be to lead Fibrant into the next phase of its development. Your scope entails the management of the finance & control function of Fibrant B.V. which includes the manufacturing facility in Geleen, The Netherlands. You will lead a finance team of ~10 FTE and an ICT & Risk management team of ~8 FTE. The finance team of Fibrant B.V. operates on a stand-alone basis with some coordination of the Highsun headquarters in China. There are complex organizational structures which you have to manage from a financial, risk and relationship point of view.
As a peoplemanager, you will unleash the full potential of employees' talent and craftsmanship, creating accountability within the team. With your energy and new ideas you will optimize the way of working, making sure the team is working project based and making use of 'milestones'. You will professionalize the financial structures, business information, IT architecture and data analyses. It will be crucial to ensure that the business is in control. You will make sure there is a focus on commercial and manufacturing control. Implementing a fitting control and governance framework will be one of your tasks. Having an end responsibility for accounting, internal and external reporting, consolidation (IFRS annual statements) and tax compliance. It is also your responsibility to manage several financial stakeholders, ensuring funds are available. Moreover, you will create cost transparency and drive the company to more efficiency. Another interesting component of your job is to support Highsun in their European M&A activities. You will be one of the statutory directors and member of the Management Board. Acting as a supporting and challenging sparring partner for the CEO, COO, CPO and the Management Team. Building and maintaining a good relationship with the Group Finance Team of Highsun in China is also part of your day-to-day challenge.
Requirements
For this key position you a required to have a Masters degree in Business Administration or Business Economics and prior experience as a Finance Director or CFO. You have a broad financial background, at least 10 years of relevant managerial experience, working in several international companies, preferably the manufacturing sector. Having a good understanding of IFRS, Dutch GAAP, consolidation and capital financing. You are an experienced sparring partner with a great curiosity in the business. Experienced in implementing excellent processes, systems and structures to guarantee a boost in cost transparency and operating performance. Furthermore you have a considerable affinity and knowledge of IT. Your leadership style is collaborative and you know how to build a sustainable performance culture. An open and approachable personality with strong interpersonal skills and the ability to create new insights make you great leader to work for and with. You are known for your team-building skills and your personal characteristics can be described as sharp, curious and bright. As for language skills your English is fluent, Dutch and/or Chinese are a plus.
The offer
Your contribution will be crucial for the continuing success of the company. Fibrant offers a positive working environment with great team spirit. Your input will play a crucial role in fulfilling Fibrant's ambitions. Accordingly, the remuneration package is substantial.
Interested?
For more information please contact Désirée Alzer (
d.alzer@equipe-bv.nl
l) on + 31 6 12 82 93 86 or Luc Theunissen (
l.theunissen@equipe-bv.nl
) on +31 6 29 08 52 79. You can also contact our office in Maastricht on +32 43 32 999 55.
For your application click on the link below:
www.equipe-bv.nl/nl/vacatures/CFO
---